Features | Written by Andrew Pollard 18/06/2018
Abel Ferrara | THE ADDICTION
Abel Ferrara is a huge favourite of many a genre fan, and we were lucky enough to catch up with him a year or two ago when Arrow Video gave his notorious Driller Killer a 4K Ultra HD release. With Arrow now giving Ferrara's 1995 The Addiction the same treatment, we sat down with the fascinating filmmaker to discuss what many view as arguably his finest movie to date.
STARBURST: When you first received the screenplay for The Addiction from longtime partner Nicholas St John, did you instantly think you could make that story work?
Abel Ferrara: The script is great. I'd worked with Nicky all my life; it wasn't like I got a script from a stranger, this was my homeboy. We grew up together, we'd been working together since we were twelve years old. So we had a long, long, long relationship. I thought the script was great. It made me really want to do the film, but it wasn't an easy film to get made.
Is it correct that you managed to convince the cast and crew to postpone their salary until after the movie was released?
Yeah, it was a case where we used the budget to finance the film and then we owned it as a group, the cast and the crew. That was a radical way.
The black and white shooting style works brilliantly for the movie, but was there ever any talk of doing the picture in full colour?
Well, it was one of those things that I figured if we didn't do it then, we'd never do it – make a black and white movie. Obviously, we wanted to make a black and white movie. Woody [Allen] when he was working with Gordon Willis, and Raging Bull with [Michael] Chapman and [Martin] Scorsese. We're from that tradition of New York. The relationship between a DP and a director is special, and it was kind of now or never.
Your style of filmmaking, especially early on, is guerrilla making. How do you feel that films like this and Driller Killer have now been given a 4K release?
It's not going to be the same. The ultimate definition of these films is a 35mm negative. They're just trying to reflect the negative as close as possible, so they have a lot more leeway and they work from the original negative. And they worked with [The Addiction cinematographer] Kenny Kelsch. You're seeing a digital fucking thing as oppose to watching a print of the movie, but it's as close as you're gonna get.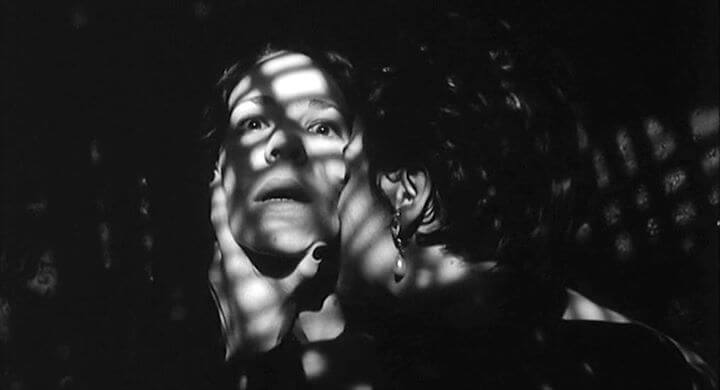 When you did The Addiction, that was on the back of two Hollywood studio pictures – Body Snatchers and Dangerous Game. Was it refreshing to get back to independent filmmaking after those two movies?
It was cool being back in New York, but we did some of Dangerous Game in New York. Even though we had a big budget, that was done guerrilla style, you know? Body Snatchers was another kind of film altogether. I think it's just a continuation of the raw style of filmmaking. It's a budget film. We do our thing whether there's a lot of money and a lot of executives or there's no money and just us; we have one way of shooting a film, man.
A lot of your films are very much engrained in New York. How important is that place to you?
It was New York for a specific period. This is obviously shot in the streets in New York in the 1990s. That was the way it was that week or that month that we shot it, and it was never like that before and was never like it again. That's what we got. When you're shooting on the street with real people, you're going to see what was there.
You've lived in Italy for several years now. Do you miss New York?
Nah, not really, man. I go back, I'm not crazy about Manhattan. I'm from Manhattan. I could move to Brooklyn or I could move to here. I was born in the Bronx, but I came to Manhattan at a young age and made films. I lived there for quite a long time. I'm not crazy about how my city has changed. I'm just not comfortable there. I don't like the prices, I don't like the people, I don't like the intent on the life scale, what the cost of living is which reflects every aspect of somebody's life, what it takes to be there, who is there, why they're there.
That's a shame…
Why? Why is it a shame?
It's a shame that this place that was so special to you for such a long time has lost its appeal to you.
I had an opportunity to live somewhere else, experience a whole other kind of life. I'm Italian-American, so Rome, Italy? I've always been coming back here. I have family here. It's not that foreign to me.
To many, The Addiction really put Lili Taylor on people's radar in a major way. Some may have known her for Mystic Pizza, but this really put her on the map in a totally different role. She's phenomenal in the film, but was she always your top choice to play Kathleen?
During the auditions, somebody brought her in and said we should meet her, that she was really special. We met her, and when you meet her you know it. She had read the script and had a real deep connection to it. It was a marriage made in heaven.
You and Christopher Walken go way back, and his role in The Addiction is a relatively small one. Was there ever any talk of expanding the Peina role once Walken came on board?
The funniest thing is, that role was originally written for a woman. We gave him the script for the opening scene that Annabelle [Sciorra] played; that was a male role, at least in our restricted minds. Walken doesn't have these kinds of boundaries, you know? He thinks outside the box. He's not looking at anything apart from the role he wants to play. It wasn't so much about the gender.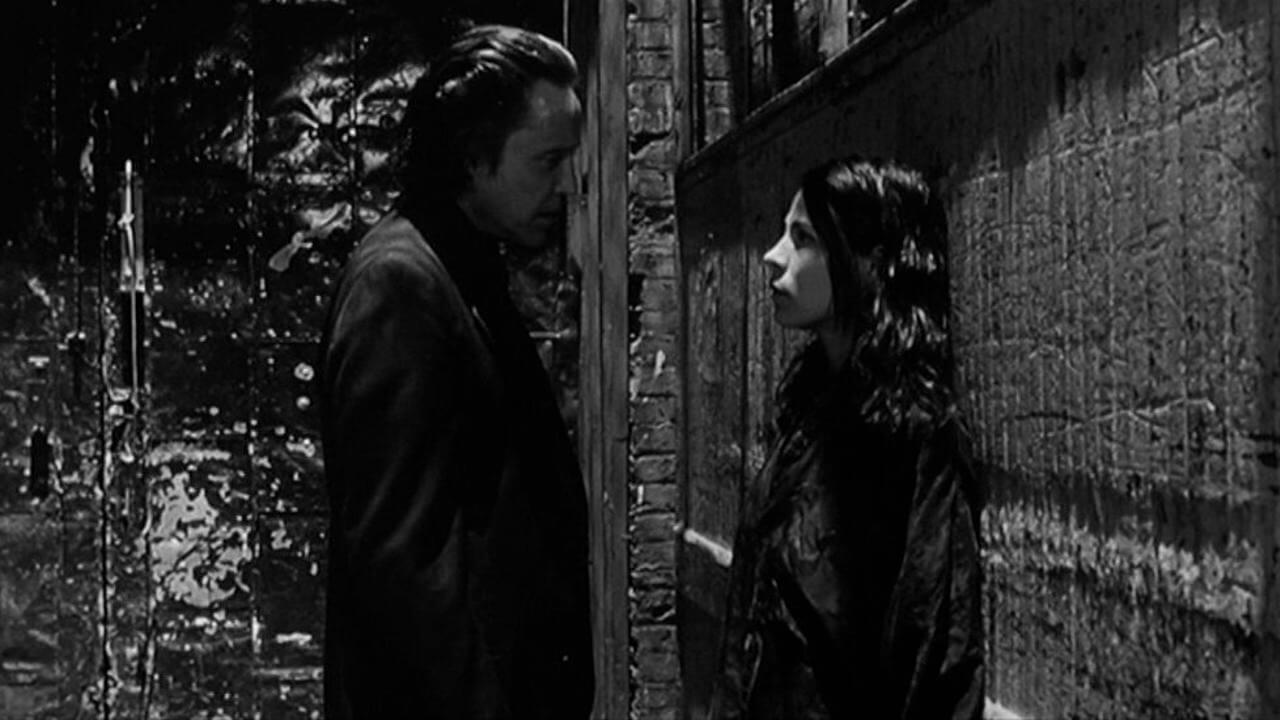 Do you think a movie like this could get made today, or do you think people might get offended too easily by the tone and drug-driven nature of how the narrative unfolds?
Why not? Absolutely, as long as the filmmakers don't get offended. Everything is going to offend somebody. There's billions of people on Earth, man. You're gonna offend someone.
What keeps your creative juices stimulated these days?
Just still shooting, man. Just doing the same thing. We're starting to shoot a film next month.
The last time we spoke in late-2016, you were working away on Siberia. How's that coming along at the moment?
We're still working away, but I think we're gonna start shooting in February. We're doing another movie before.
And what are you able to tell us about this next picture?
It's kind of like, did you see 4:44 Last Day on Earth? Check it out. [My film] is kind of like the Roman version of that.
You and Nicky St John worked together on so many movies and have known each other since childhood. You haven't worked together since The Addiction and 1996's The Funeral, but are you and Nicky still in touch?
No, we went our separate ways.
How is it to see your movies released for a new audience twenty, thirty, or forty years after their initial release?
Well, it's been around. It's not like it hasn't been around. They play these films here and there, it's on YouTube. People know about the films. Different audience, meaning what?
Like a new generation of people might discover them once they're released on DVD, Blu-ray, or in this case on 4K Ultra UD.
I'm sure people 60 years old are going to be getting this video, too. Not just the younger generation.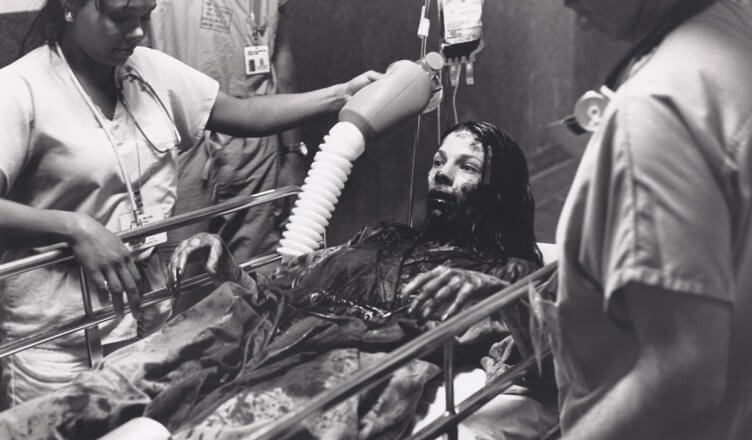 What were the main things that you took away from your experience on The Addiction?
A lot! I learned a lot making this film. It's hard to say one thing. You go through the process of making a film, it's such a learning experience. That's why you do it, to get to another place and an understanding of things: the process of learning. It was written, but it was reading it and putting it together; the shooting of it, shooting a film without paying people, the dedication of it, working with the people who were on it, the music that was on it, the editing process, seeing it in front of audiences, seeing different audiences, watching how different people related to it. It's a universal learning.
The fact that people were prepared to change the perception of how things work in the movie business by postponing their salaries on the film, was that a humbling experience of sorts for you?
It's not humbling, it's a miracle! I watched a miracle happen. Most films, you find the financing, put the money together for the film. We didn't. It was one guy, it was old school shit. A thousand people will say no, one guy will say yes. Then you've got the movie. The humbling? It's how close this film came to never being made. And I'm grateful that it did get made. It got made and it got made for the right reasons, and that's why it's a fucking cool film.
Where would you rank it amongst your other pictures, or is it too hard to choose between them all?
I love them all. I've loved them all. They're all like one long movie to me. I can't look at this any different.
Do you think that there aren't enough filmmakers like you around these days? As in, people seem to be afraid to look outside the box, to take risks, to break the mould.
There might be one too many [laughs]. There's so many people on Earth and so many filmmakers, especially now. I just want to be one of the people that are not afraid. If you're afraid, you shouldn't be making films. And there's nothing to be afraid about. What are you afraid about? I mean, I guess if you're making a film in Iran or North Korea or some place like that, you've gotta be afraid. But I think I'm still a member of the free world. I think, but I'd better check the New York Times to see.
The Addiction is out on 4K Blu-ray from Arrow Video on June 25th - and you can find our review of this impressive new release here.