Features | Written by Animal Johns 14/05/2020
1990s Fashion: Iconic Female Outfits From The Movies
While many of us are currently stuck at home during lockdown, either working from home or chilling out, our regular fashion choices have had to be neglected. Instead of our usual daily wear, many of us have opted for selecting loungewear to make you love working from home such as comfy sweatpants, cosy cardigans, and warm jumpers. However, if we are sat indoors there is actually a lot of fashion inspiration that we can gain from our favourite films. As popular fashion trends came and went during each decade, so did outfits that were seen on the big screen.
One decade that was classic for both fashion and movies was the 1990s. Some of the popular trends during the 90s included the rising popularity of casual chic such as t-shirts, jeans, trainers, and hoodies. Other trends throughout the decade also included jelly shoes, knee high boots, miniature backpacks, leggings, turtle-neck sweaters, and the return of the little black dress. While we might currently be on our sofa gaining inspiration from the best celebrity stay at home loungewear outfits right now while we are stuck indoors, there are also plenty of actresses who have worn some amazing outfits in movies too. If you want to look through some 1990s movie fashion inspiration, then here is a major throwback for you.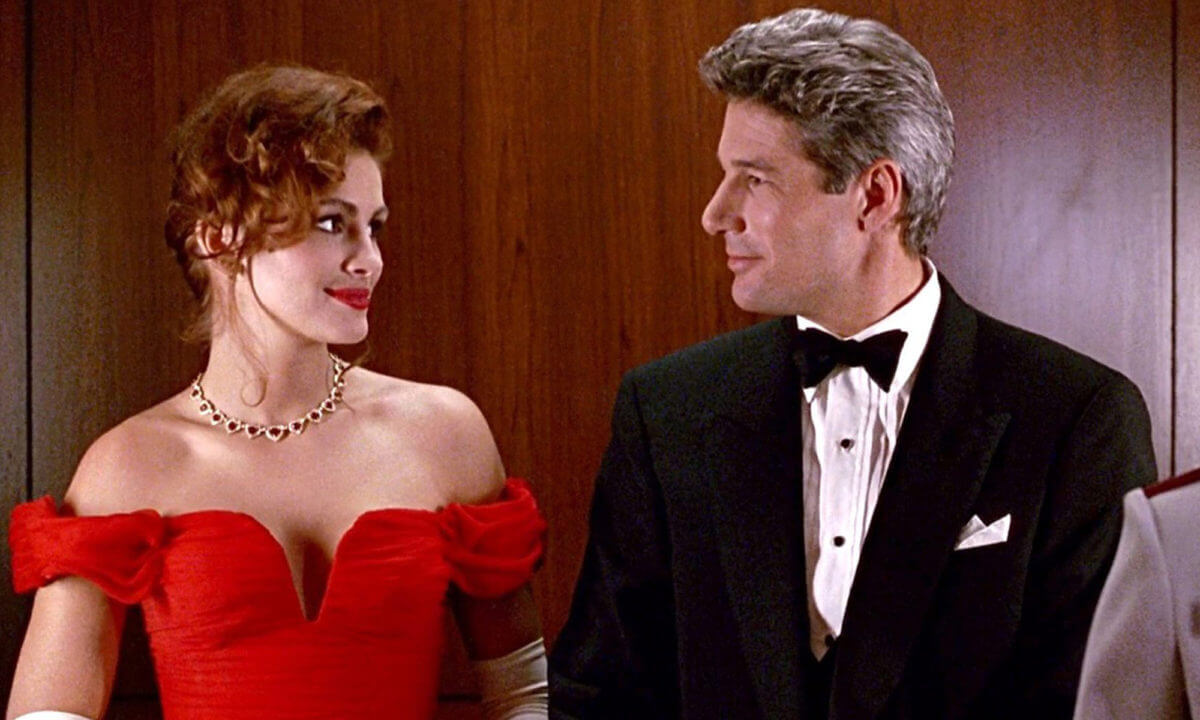 Pretty Woman, 1990
In Pretty Woman, Vivian Roberts (Julia Roberts) looked like a Cinderella from the 1990s with her knee high boots, short blonde wig, and a cut-out dress and the various other outfits she wore in the movie. Throughout the movie, Vivian's wardrobe underwent transformations each time she headed to Beverly Hills to do some clothes shopping. The ruby red gown, for instance, showcased a true style transformation and features as number one on Vivian's ten best outfits in Pretty Woman list by Screen Rant. In the movie, her knee-high leather boots were also iconic and left an indelible mark on the fashion industry for years following the movie's release.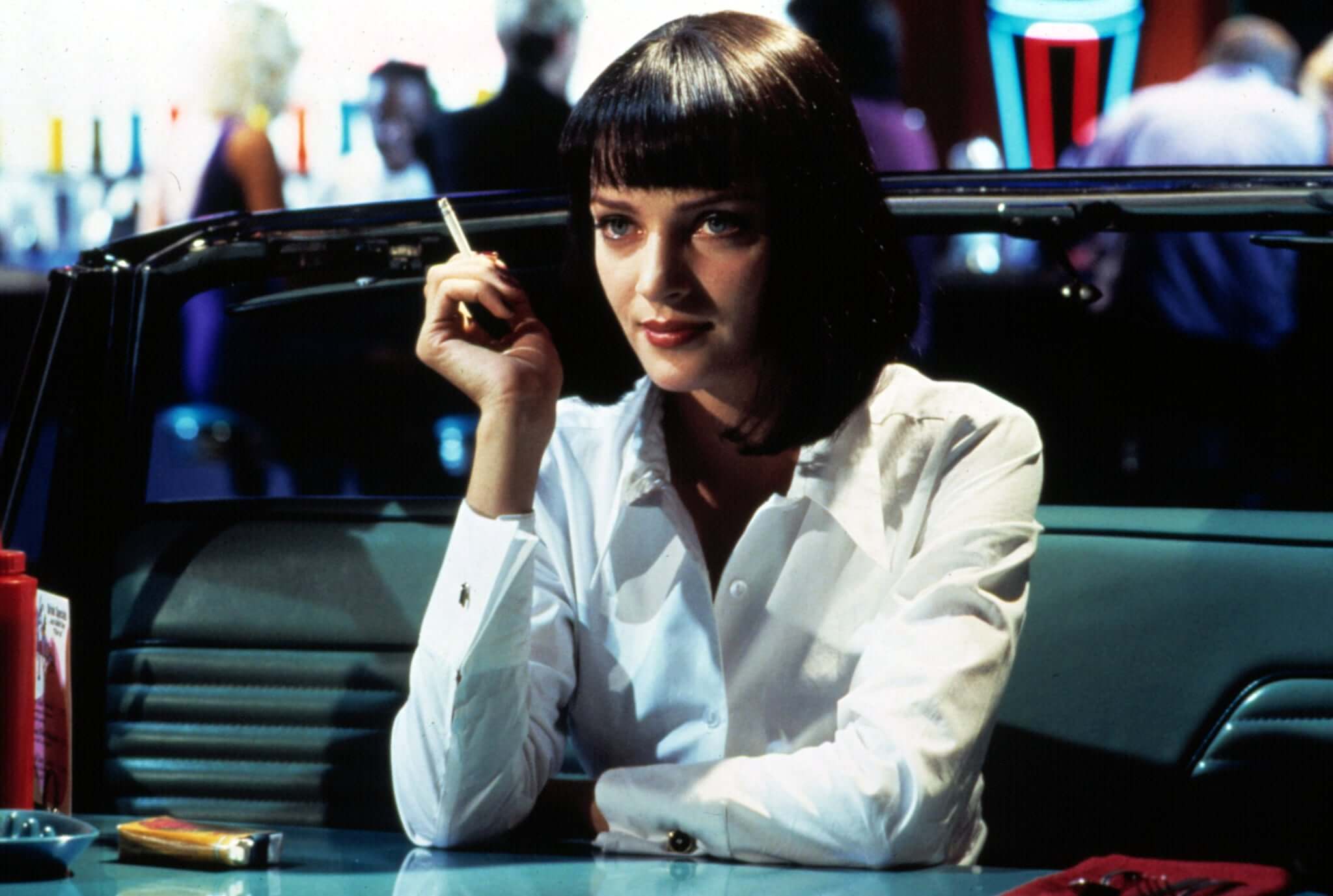 Pulp Fiction, 1994
If any 1990s film female film character embodied casual yet fashionable, it's Mia Wallace in Pulp Fiction. The character's crisp, button-down white shirt and her black bob hairdo with bangs was supposedly the femme-fatale look for the decade. According to Betsy Heimann, the movie's costume designer, dressing up Thurman was a challenge. It was difficult not just because Thurman is tall, but also due to the movie's limited budget. The short pants, which look like a fashion statement now, were originally intended to be lengthy and conventional. But getting the pants long enough for Thurman was a task and, therefore, the executive decision to cut the pants off was taken. Which actually helped create a memorable iconic film look.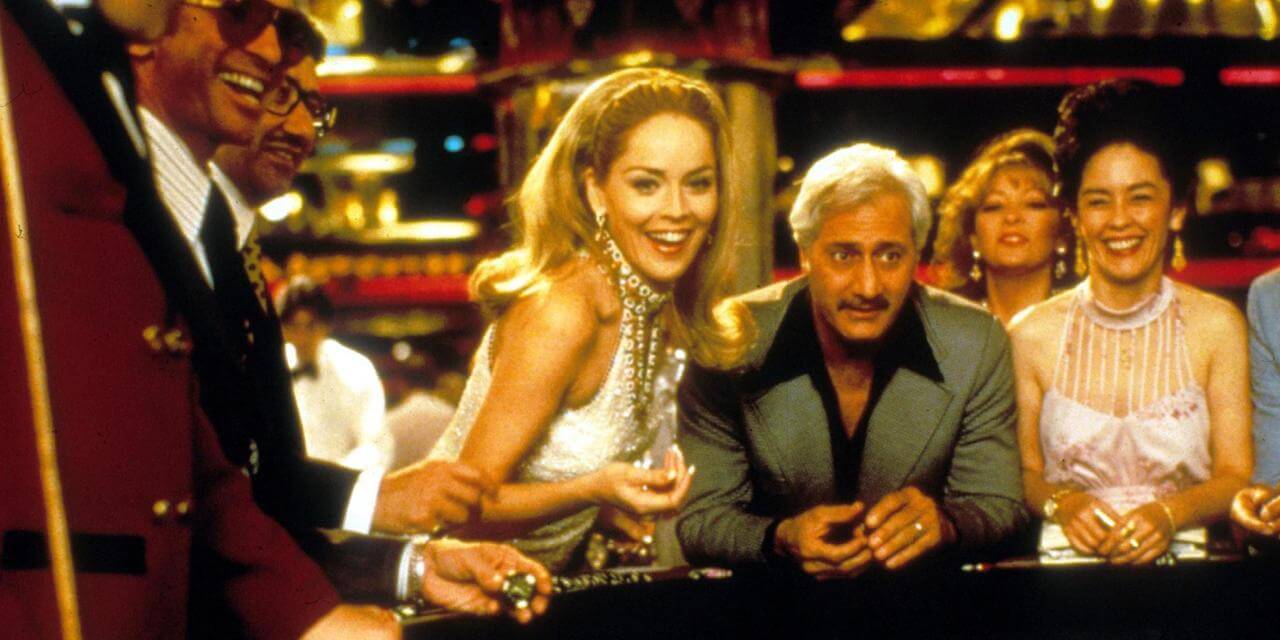 Casino, 1995
Directed by the great Martin Scorcese, Casino is a story about power, greed, and deception between two friends. The friends (Robert De Niro and Joe Pesci) compete against each other not just over a gambling empire but also over a beautiful woman too (Sharon Stone). Sharon Stone stands as her own as the love interest of both men and she wears many fabulous and sparkling outfits throughout the film. Her incredible 1970s-inspired wardrobe was zeroed in after Rita Ryack, the costume designer, created more than 30 different costumes just for Stone's character. The sequined gowns, glamorous furs, and go-go boots were a complete fashion treat for the viewers. Many shooting locations for the film, or course, also included Las Vegas locations such as the Riviera Hotel & Casino. If you'd like to place a bet on a game of roulette or Texas Hold'em without going to Vegas, then take a look at the live casino games available at Slot Boss.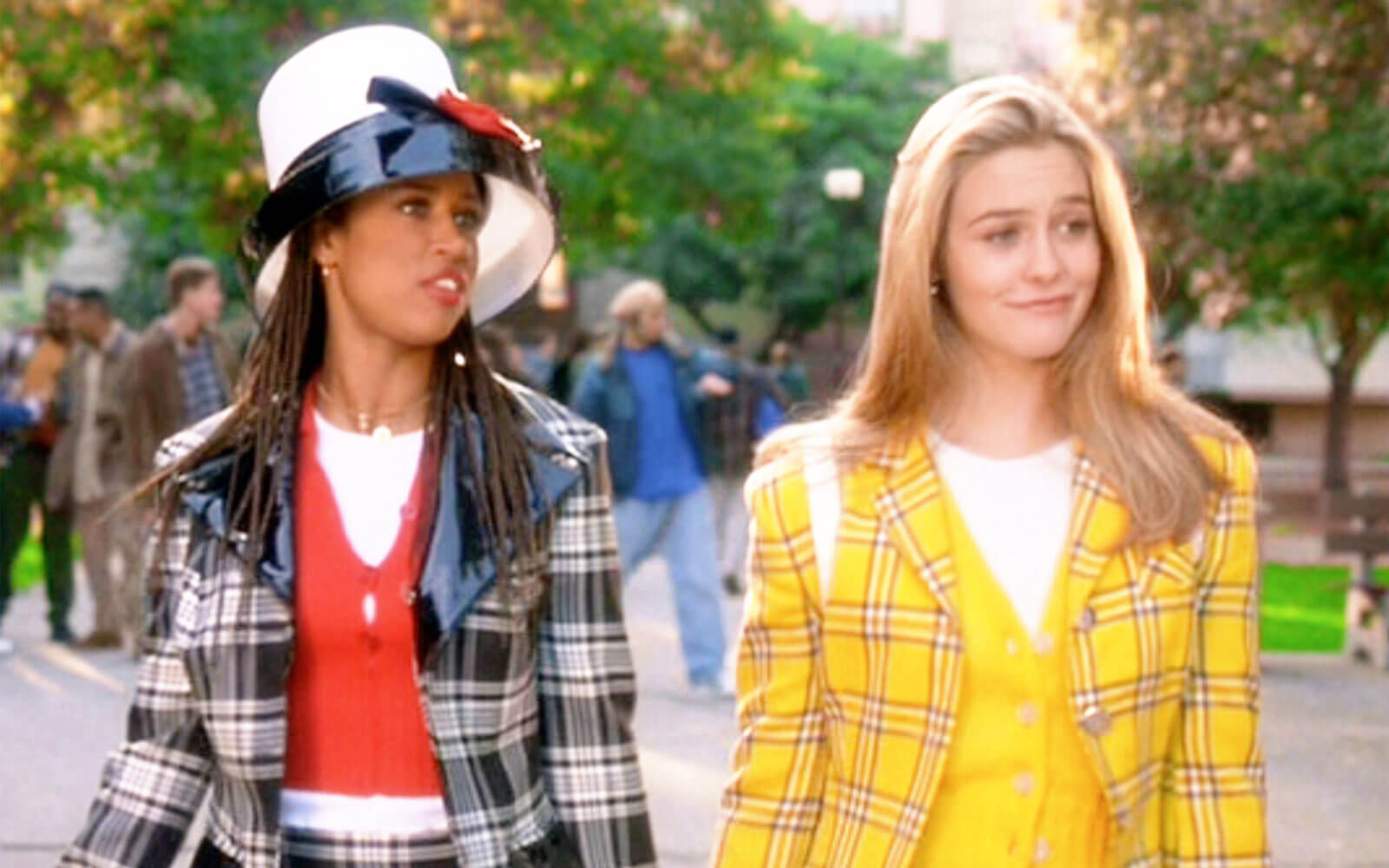 Clueless, 1995
Clueless was quintessential 1990s in terms of its style palette. The happy, colourful fashion from this 1995 movie was a much-needed breather from the grunge the movies during the early '90s displayed. As number seventy-six on BFI's list of ninety great films of the 1990s, Clueless was an entertaining rom-com that featured many great iconic outfits. The costume choices were a major departure from the baggy jeans and flannel shirts that youngsters used to wear in the early 1990s. The entire film was a fashion bonanza with stand out outfits from characters, including the iconic Dionne and Cher coordinating plait suits.
Basic Instinct, 1992
Sharon Stone is back again on this list, this time with her 1992 thriller Basic Instinct. In the movie, she played the role of a crime novelist who is under probe for her former boyfriend's murder. Through her character, Stone brings the right amount of sex appeal, sultriness and style to the table and strikes the right balance between the three. Her minimalist wardrobe from the movie is still talked about and referred to, thanks to the all-white, iconic sleeveless turtleneck outfit she wore during that famous interrogation scene. Her slicked back hair and one colour outfit is the epitome of minimalist style that looks both fashionable and sophisticated, making her a memorable film character.