If you've picked up the latest issue of STARBURST (if not, head over here to buy yours now!), you'll have read our interview with LOLA director Andrew Legge. The film hits cinemas on April 7th, and we can exclusively reveal the trailer to whet your appetite further.
Here's the official synopsis:
In 1941, music-loving sisters Thomasina (Emma Appleton, Everything I Know About Love) and Martha (Stefanie Martini, Prime Suspect 1973) build a machine called LOLA, which can intercept broadcasts from the future. While the sisters initially use the machine for small ventures like becoming the first fans of 1970s music, they soon realise that it may hold the key to defeating the Nazis. LOLA proves to be massively effective in shifting the tide of the war, but as Thomasina begins to become carried away with the level of power the machine holds over the future, the sisters soon discover the world-altering consequences of their actions.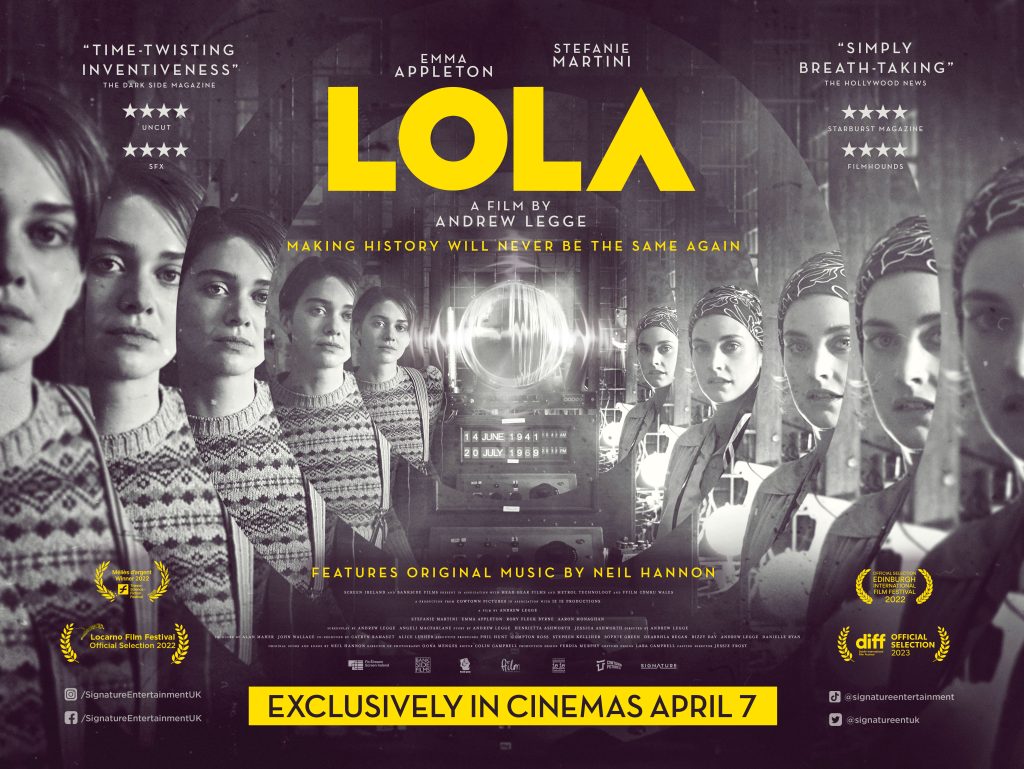 LOLA features music from Neil Hannon of The Divine Comedy and was shot on 16mm and 35mm film stock.
Signature Entertainment presents LOLA in cinemas from April 7th. You can read our review here.