News Movies News | Written by Martin Unsworth 21/09/2022
Exclusive: Poster and Trailer Reveal for HE'S WATCHING
We have an exclusive look at the poster and trailer for the upcoming horror movie He's Watching, heading to digital on October 17th.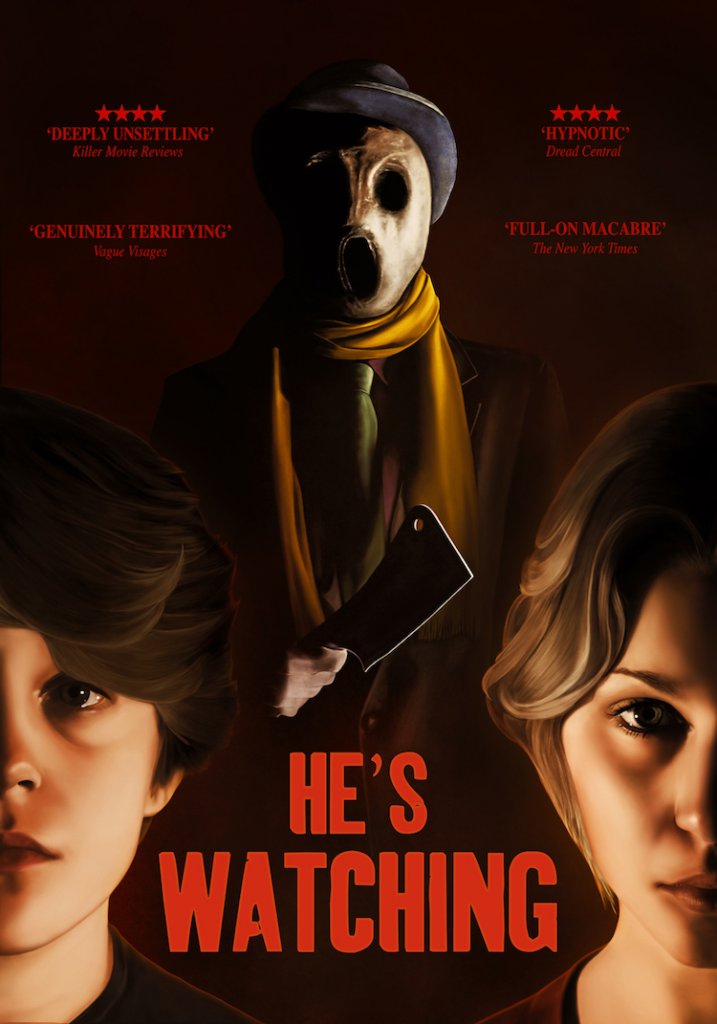 He's Watching is a terrifying supernatural horror from the director of Blumhouse's Don't Let Go.
Synopsis:
Siblings Iris and Lucas are home alone whilst their parents recover from a mysterious illness. Fending for themselves, the two kids start a video diary to document their time and the deserted world around them. However, when they start to notice unsettling footage appearing that they haven't filmed, Lucas and Iris soon realise that they have become the victims of something far more sinister than a virus.
He's Watching hits digital in the UK and Ireland on October 17th.