News Movies | Written by Martin Unsworth 17/11/2020
Exclusive: Festival Shocker A LITTLE MORE FLESH Finds a Home
If you were lucky enough to be at the STARBURST International Film Festival back in March (when we were still allowed to be in a room with people - remember that?), you may remember being shocked at the world premiere of Sam Ashurst's A Little More Flesh. We can exclusively reveal that the film will make its streaming debut on Troma Now! on December 1st - the best place online for off-beat and transgressive movies.
The film's synopsis is:
Stanley Durall, the notorious director of a series of intense erotic dramas, is returning to his debut movie, God's Lonely Woman, to provide an audio commentary for the film's first Blu-ray release since it was banned in the 1970s. It's clear from his commentary that Stanley committed a series of transgressions against his lead actresses during production, transgressions which had serious consequences for everyone involved - everyone except him. But will he finally be punished for his past behaviour?
It's not just the announcement of the film going to Troma Now! on December 1st, we also have the first look at the new teaser poster: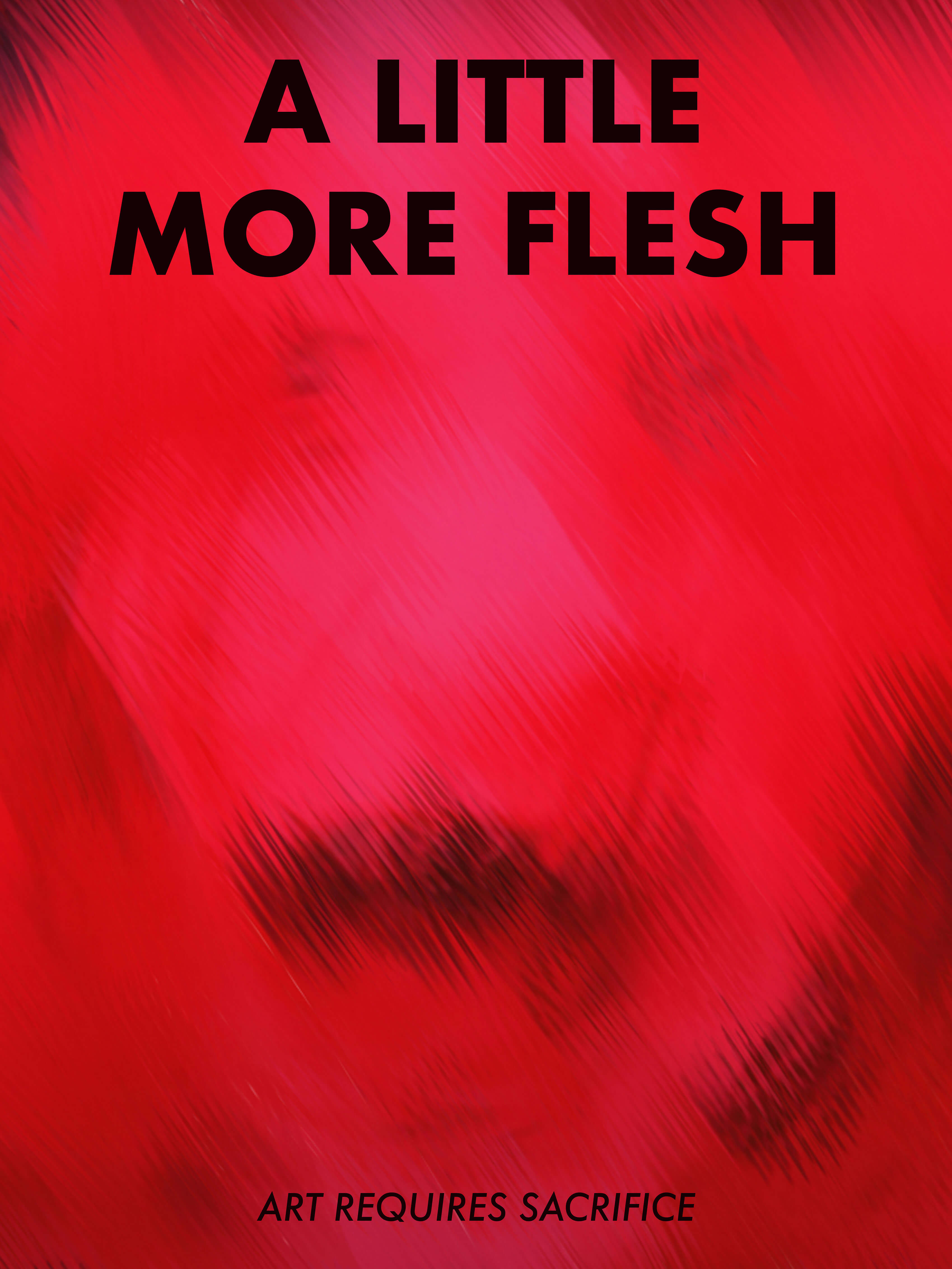 Written and directed by Sam Ashurst (Frankenstein's Creature), and starring Elf Lyons, James Swanton, Hazel Townsend, Dane Baptiste, as well as Ashurst as the voice of director Stanley Durall, it's a unforgettable satire of a time when values were different. We highly recommend you check it out.
Sam Ashurst with the head of Troma Lloyd Kaufman