News Movies News TV | Written by Kris Heys 17/03/2021
Disney+ Adding THE HOLIDAY SPECIAL and More Lost STAR WARS Content!
If you're a Star Wars fan, then Disney+ has already cemented itself as the one streaming service you can't live without. Launching with The Mandalorian, its 'making of' series Disney Gallery, the 4K editions of the entire saga, the standalone movies, animated series The Clone Wars, Rebels, Resistance, Forces of Destiny, The Freemaker Adventures and other Lego-based bits-'n-bobs, there was enough content to keep a Sarlacc victim going while they were digested! (Okay, it doesn't quite add up to a thousand years, but you get the picture. It's a lot.)
But late last year, Lucasfilm doubled down, announcing that a breath-taking array of new live-action and animated shows are in development (including series focussing on Lando Calrissian, Boba Fett, and Ahsoka Tano to name a few), and will flood Disney+ over the next several years. Thank the Maker indeed!
How could they possibly top that announcement (which you can read in detail here)? Well, what if they added The Holiday Special on April 2nd?
As wildly unlikely as that ever was (the fabled programmed was of course so poor that George Lucas joked about tracking down and destroying every copy), Disney+ has just announced that the next wave of Star Warscontent to hit the platform will indeed include the infamous 1978 TV special… or at least some of it. Many would argue the only watchable portion…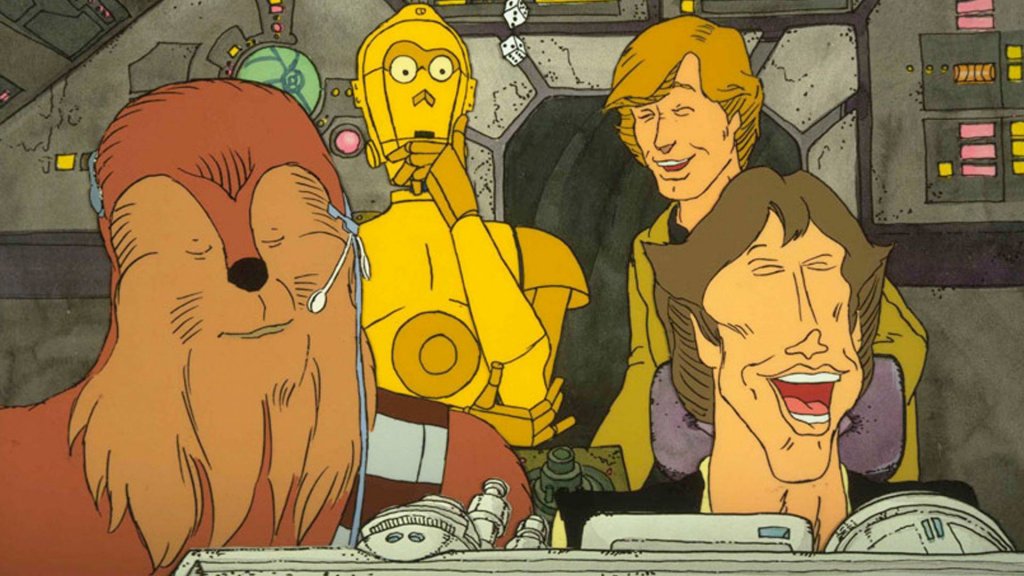 The Story of the Faithful Wookiee is the 9-minute animated sequence featured in The Holiday Special, and is notable for being the first introduction of Boba Fett into the canon (make that Legends canon), and, well, frankly little else. Unless you're a connoisseur of bafflingly butt-ugly animation. Still, for the millions of fans who never got to see The Holiday Special on its solitary screening; resisted acquiring a bootleg VHS; and have never done a deep dive on YouTube, this most curious of curios will be of great interest.
Announced alongside The Story of the Faithful Wookiee were some legitimate gems though, as fans will now have access to the increasingly hard to find Lucasfilm series that was the precursor to The Clone Wars we know and love. Airing on Cartoon Network between 2003 – 2005, this 2D animated 'micro-series' (so called as episodes would average only a couple of minutes) was simply titled Clone Wars (no 'The') and would chronicle the action between Attack of the Clones and Revenge of the Sith. Produced by animation legend Genndy Tartakovsky (Samurai Jack) and utilising his signature style, the show has a cult following among fans despite it being decanonised in favour of the Dave Filoni CGI series that followed three years later. Although it is no longer canon, like The Story of the Faithful Wookiee it did introduce us to characters who would go on to become huge fans favourites such as General Grievous and Nightsister-turned Sith apprentice Asajj Ventress. Unlike The Story of the Faithful Wookiee, however, fans will want to watch this more than once! It's yet to be confirmed, but we fully expect both seasons of Clone Wars to be able to be viewed in volume form instead of the unsatisfying experience of 3-minte long episodes. This version (included on the out-of-print DVD releases) sees the episodes edited together to create two highly entertaining 'mini-movies'.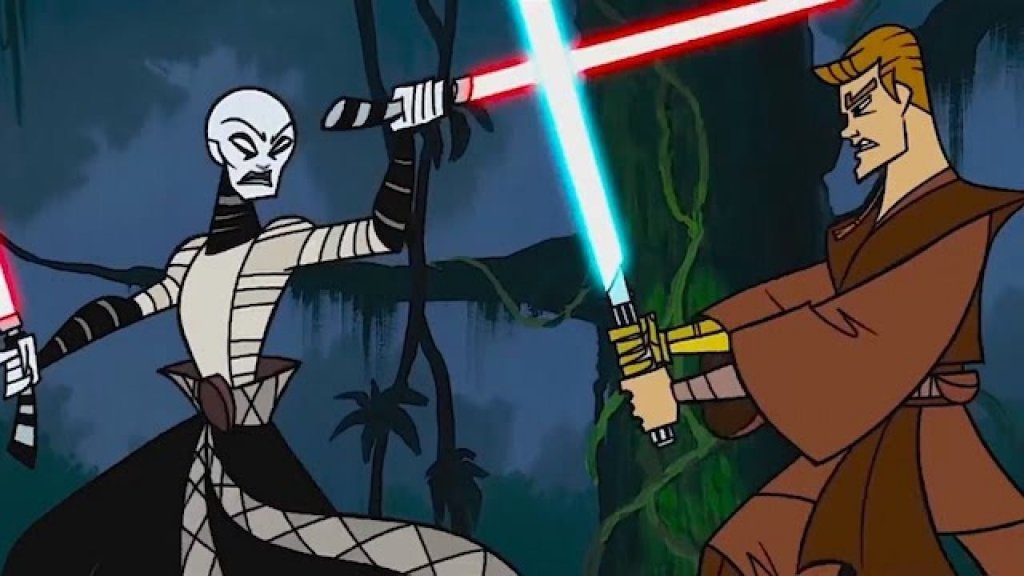 But there's more…
Ewok fans can finally get their yub-nub on, as both TV movies featuring the furry savages will be available too. Those of you who have yet to experience either Caravan of Courage or Battle for Endor are best to do so with caution. While nostalgia will play a large part in keeping these films alive in the hearts of many a fan, these projects were developed post-Return of the Jedi as the franchise's spark was slowly dying out after a blisteringly successful 6-year run, and are noticeably of lesser quality than any previous live-action project, Holiday Special notwithstanding. The two seasons of the animated '80s series Ewoks will also be available. Ee chee wa maa!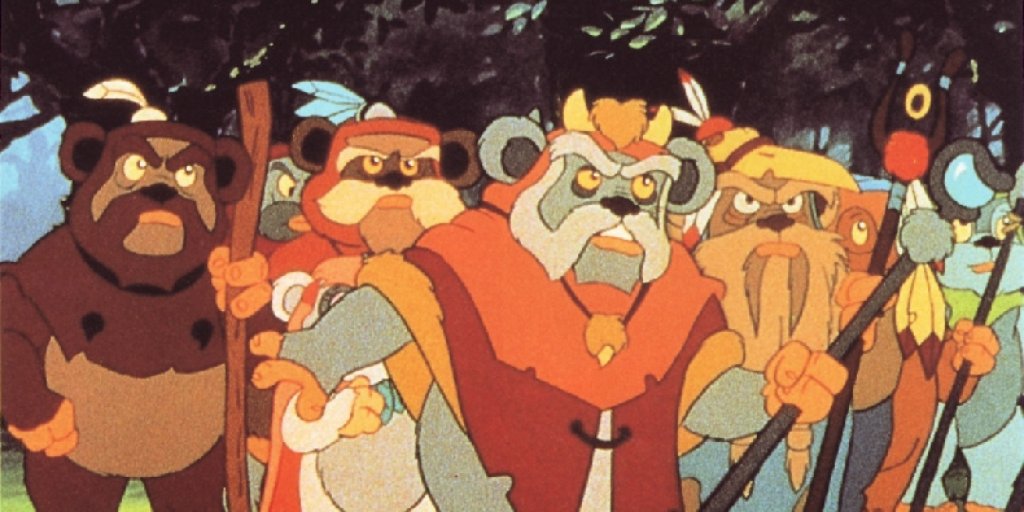 Where's its companion show Droids, you ask? Good question, it's very noticeable in its absence. But perhaps we haven't seen the last wave of 'lost' Star Wars content to drop on Disney+. Could the next one also contain the completed yet never-before-seen Star Wars Detours animated series from the creators of Robot Chicken? While fans are waiting for The Book of Boba Fett in December, now's certainly the time to mine those murky depths.
As for the rest of The Holiday Special, if we're honest, they can keep it.
For full details about the upcoming Disney+ STAR WARS shows, read here. If you'd like to catch up on everything we know about the live-action AHSOKA series, visit this page.