News Movies | Written by Andrew Pollard 22/08/2019
Director Jill Sixx Launches Kickstarter for Feature-Film Debut with THE STYLIST
In an update to our post from last week, the Kickstarter campaign for Jill Gevargizian's feature-film directing debut is now live!
We reported last week that Jill was looking to launch a campaign to fund a feature version of her award-winning short The Stylist, and full details of the campaign are available here.
As of this writing, the Kickstarter has already raised over £4,000 in just one single day - which certainly bodes well for The Stylist!
Be sure to find our original article on The Stylist getting the full-feature treatment below...
----------------------------------------------------------------------------------------
In some news that's sure to put a sinister grin on the face of many a horror hound, the fantastic Jill Gevargizian is getting set to make her feature-film directing debut.
Having won a whole host of plaudits for her work helming short films and music videos, Jill is soon to launch the Kickstarter campaign for a feature-length version of her 2016 short The Stylist.
For those who attended the first edition of the STARBRUST International Film Festival, Gevargizian's The Stylist went down brilliantly as it screened on the final night of that 2016 festival. And now, a Kickstarter campaign for a feature-film version of the tale will be launching on Thursday, August 22nd to coincide with the start of this year's FrightFest – at which Jill's latest short, One Last Meal, will be premiering on Monday, August 26th.
The official press release for the feature-length version of The Stylist reads:
Writer/Director Jill Gevargizian announces she will launch a Kickstarter campaign to fund her feature-film debut, THE SYLIST. It launches next week on Thursday, August 22nd, coinciding with the kick-off of FrightFest in London, where you can find Gevargizian and lead actress Najarra Townsend attending the entire festival. The campaign will run through September 26th.
You may remember Gevargizian's short film, also titled THE STYLIST, from 2016 starring Townsend (who will reprise the role in the feature). "It was my intention from the inception of the story for it to be a feature-length, but I wanted more experience first." It played countless film festivals across the globe and won 20 awards along the way, including Best Actress in a Short Film at Fantastic Fest, Monster Fest, Nightmares Film Festival, and Knoxville Horror Film Festival. The short also streamed on Shudder for two years. Now you can watch THE STYLIST below for free:
The lead character of the film, Claire, is "very inspired by Leatherface," Gevargizian says. "Both characters wear the skin of their victims and envelope their personalities, in attempt to escape themselves." In the feature we will get to learn a lot more about Claire and what makes her tick. 
Feature synopsis:
Everyone dreams of being someone else… but for Claire, that dream goes from an obsession to a living nightmare. Her job as a hairstylist allows her to move in and out of other people's worlds, but when the right target sits in her chair, she does more than observe the client's life – she ends it, and keeps a permanent souvenir. Her lonely life, meticulous method and shocking secrets are suddenly thrown into turmoil when her regular client, Olivia, asks her to style her hair for her wedding.
Gevargizian has directed and/or produced over a dozen short film and music videos over the past five years, including CALL GIRL, 42 COUNTS, BFF GIRLS, and her new short ONE LAST MEAL - premiering Monday, August 26th at FrightFest.
Keep up the with campaign by following @TheStylistFilm and @JillSixx on Twitter or by visiting www.sixxtape.com.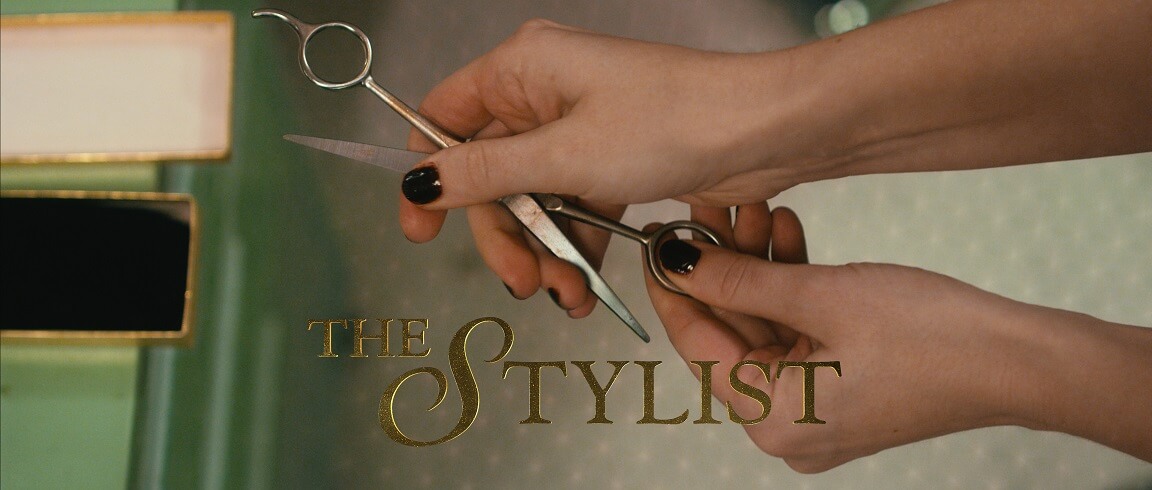 Expect more on The Stylist's Kickstarter campaign once it launches on August 22nd.