News Audio News | Written by Martin Unsworth 27/11/2020
Demon Records and BBC See in the New Year with WHO and GENTLY
The BBC and Demon Records have announced a fantastic pair of new releases for January.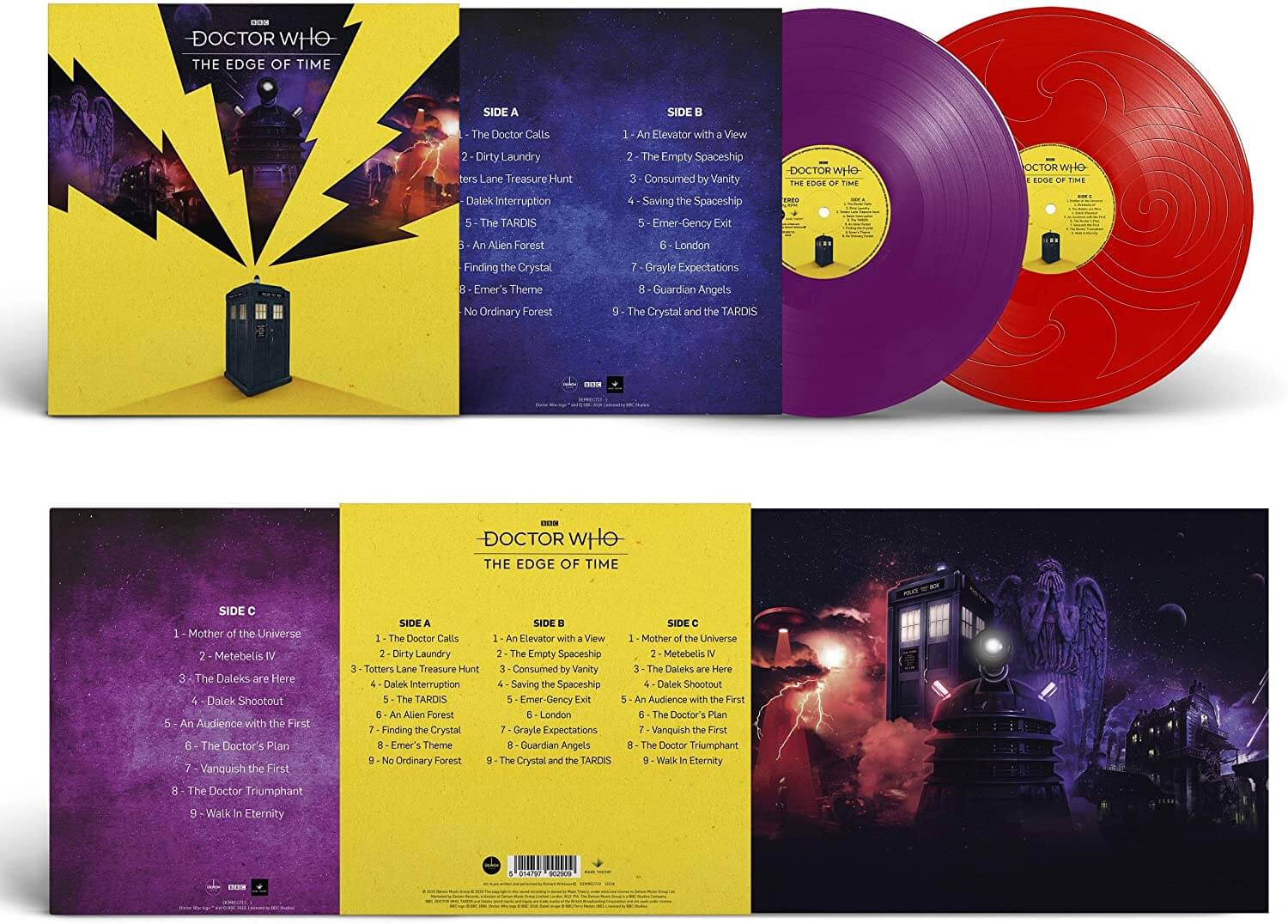 First up is the Doctor Who: The Edge of Time soundtrack. The Edge of Time is an immersive VR video game and the soundtrack will be available on vinyl for the first time. An original composition by Richard Wilkinson, specially created for this VR experience, this double LP is pressed on 140g colour vinyl (Red and Purple LP) and presented in a gatefold. Side D has an etching of the 'Seal of Rassilon'.
The story of the game has a mysterious enemy threatens to tear apart the universe and only you can stop them! Armed with the sonic screwdriver, players will solve mind-bending puzzles, grapple with iconic monsters and encounter new horizons in a quest to find the Doctor and defeat a powerful force that threatens to destroy the fabric of reality.
Doctor Who: The Edge of Time soundtrack is released on January 22nd 2021.
Also released is Dirk Gently - The Long Dark Tea-Time of the Soul, on triple gatefold vinyl for the first time. Harry Enfield returns as the singular detective in this full-cast BBC radio dramatisation of the novel by Douglas Adams. First broadcast on Radio 4 in 2008, these fantastically entertaining comedy sci-fi dramas are adapted and directed by Dirk Maggs, acclaimed for his dramatisations of The Hitchhiker's Guide to the Galaxy, Good Omens, Neverwhere and many others.
The synopsis is: When Dirk Gently's long-suffering secretary, Janice, resigns to work in an airport, it's the beginning of a very strange adventure for both of them. The detective takes to reading palms whilst dressed as an old gypsy woman, but meanwhile the ancient Norse God Odin has fallen into the hands of an unscrupulous advertising executive (and her husband). Bring on Odin's son, Thor, a godlike curse that turns Janice into a vending machine, and countless other interconnected things.
Dirk Gently - The Long Dark Tea-Time of the Soul is released on January 29th, 2021. Both vinyl releases can be pre-order through the links below: