News Movies News | Written by Laura Potier 17/11/2021
DEEP FEAR Pits Woman Against (A Lot Of) Sharks
The shark survival thriller subgenre gains another entry today with news that breakout House of Gucci star Mãdãlina Ghenea and Gossip Girl's Ed Westwick have been tapped to star in Deep Fear, from director Marcus Adams (Long Time Dead) and writers Robert Capelli Jr. and Sophia Eptamentis.
Ghenea takes on the role of accomplished yachtswoman Naomi, who embarks on a leisurely, three-day solo trip through the Caribbean and to Grenada to rejoin her boyfriend Jackson (Westwick). When a storm forces Naomi to change course however, she encounters shipwreck survivors who also just so happen to be drug traffickers – and they seem pretty intent on getting their coke back. They force their rescuer to dive into the hull of their sunken vessel to retrieve their shipment (no less than 850 kgs of cocaine). Presumably the sharks get to it first, as the synopsis describes that Naomi encounters "a frenzy of vicious tiger sharks" whom she must outsmart in order to survive.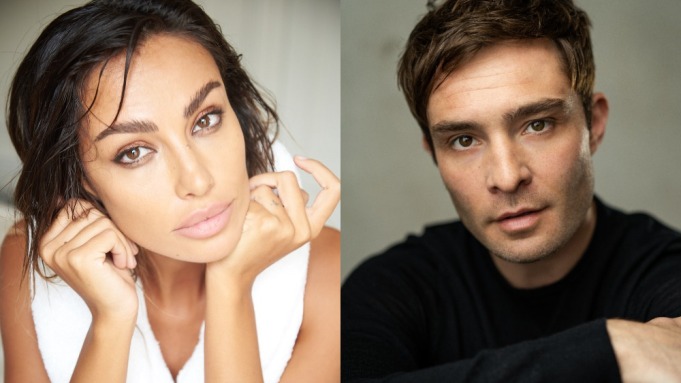 So not only is our protagonist facing off against narcos, she has not one but multiple apex predators to worry about (Jason Statham could never!). Can't say that we love those survival odds.
Deep Fear is set to shoot in Malta and the West Indies from January 2022.
In the meantime, Adams had this to say: "This script presents the opportunity to create a truly original context for the genre. The malevolent narcos characters juxtapose acutely with Naomi and Jackson, an earnest and honourable couple who are daring to live their dream of running a yacht chartering business in the West Indies. Essentially ordinary folk thrust into an extraordinary situation, Naomi and Jackson are forced to do combat with both the narcos and one of nature's most awesome apex predators; creating a three-way battle that elicits tension and fear at every turn.
"Such a dramatic scenario, set within the breath-taking West Indies, facilitates an incredible opportunity to produce stunning photography both above and below the water. Combined with very latest post-production techniques, that will capture the intense threat of the apex predator, I intend to make 'Deep Fear' a heart-in-mouth, white knuckle ride."