News Movies News | Written by Laura Potier 17/11/2021
Viral Ghost Story DEAR DAVID Moves To Lionsgate, John McPhail Directing
As per a Deadline exclusive, it seems the supernatural thriller originally set up at New Line, Dear David, has moved to Lionsgate and BuzzFeed.
Based on a true story and one of the first Twitter urban legends, Dear David recounts the story of how former BuzzFeed employee and content creator Adam Ellis became haunted by the ghost of a boy with a misshapen head.
Beginning in 2017 and through hundreds of chilling tweets, Ellis painted an expansive picture of his haunting experiences, complete with photos, videos, and sound recordings of the supposed spectral visits by the dead child, whom Ellis later learned (from a little girl in a dream) was called "Dear David".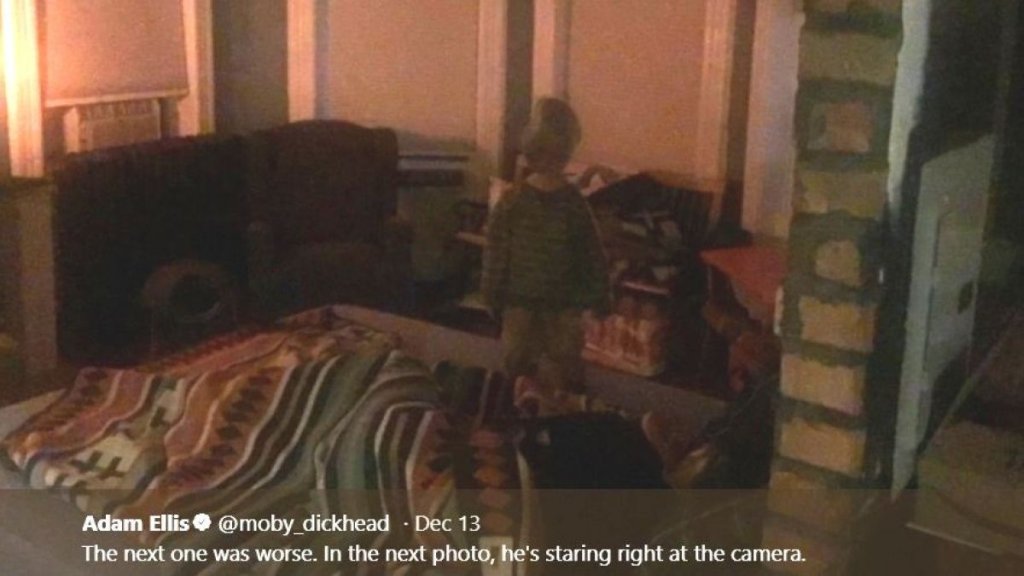 See that? Huge nope. Absolutely not. The whole affair, which developed over many months, amassed its own devout audience and gained Ellis over a million followers. Certainly, the terrifying tale of Dear David was ripe for a big-screen adaptation.
The horror will be directed by John McPhail, best known for his delightful Christmas zombie horror-comedy-musical Anna and the Apocalypse, from a screenplay by Mike Van Waes. Casting is currently underway, though from what we remember it's mostly just Adam and his cats being spooked.
Dear David marks Lionsgate and BuzzFeed's third movie tie-up, following 1UP starring Ruby Rose, and My Fake Boyfriend, starring Keiynan Lonsdale, Dylan Sprouse and Sarah Hyland.