News Audio | Written by Martin Unsworth 07/04/2021
DALEK TERROR Hits Vinyl on Record Store Day 2021
Record Store Day 2021 is coming - Saturday June 12th, to be exact - and Demon Records has announced another fantastic Doctor Who related vinyl release for this year. Dalek Terror is a compilation of four stories that originally appeared in the Dalek Annuals of the 1970s.
Created by Terry Nation, the Daleks have been one the most popular elements of Doctor Who over the years and this collection brings together a trio of actors synonymous with the show and a well-known fan to read the stories for the record. Nicholas Briggs (Dalek voices), Louise Jameson (Leela), Matthew Waterhouse (Adric), and impressionist Jon Culshaw provide the narration on the double LP.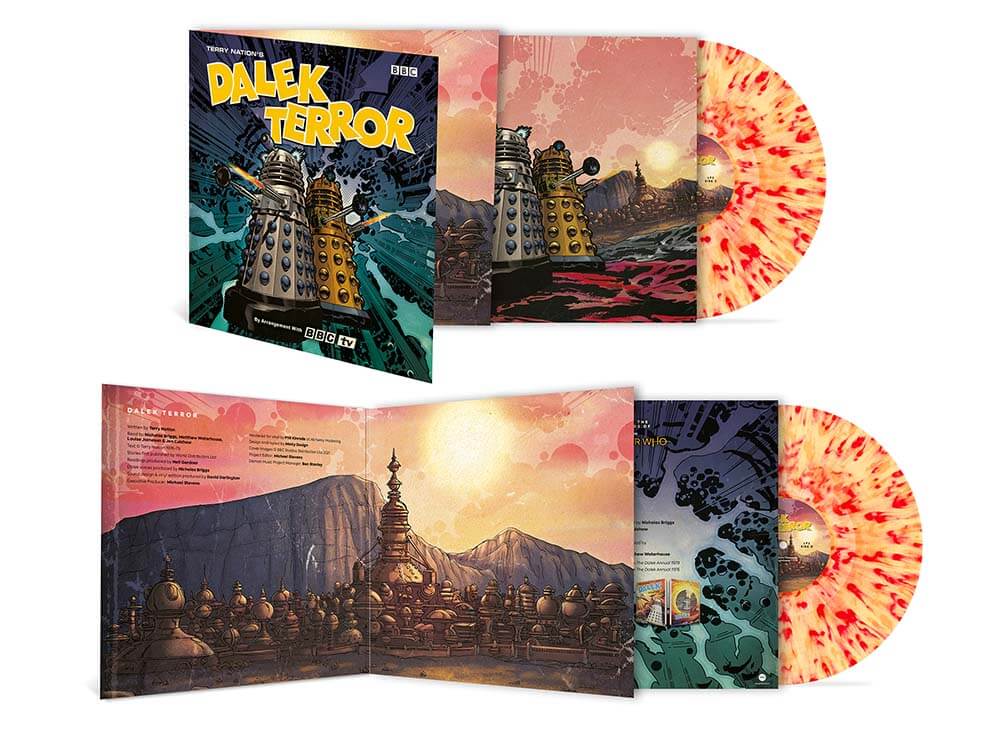 Pressed on 'Extermination Splatter' vinyl with a gatefold sleeve and stunning retro artwork, the stories are:
 Side A
Terror Task Force
Side B
Exterminate! Exterminate! Exterminate!
Side C
Blockade
Side D
Nightmare
The vinyl includes bonus briefings on Dalek Genius, Mark 7 Humanoid Robot, Anatomy of a Dalek and Earth-Skaro Timescale.
The record will go on sale on Record Store Day, June 12th, in participating record shops. Usual RSD rules apply: first come, first served and one per customer. Any stock leftover will be available online the week after. Head over to https://recordstoreday.co.uk/ to find your nearest participating store.