News Movies News | Written by Laura Potier 24/11/2021
CLIFFORD THE BIG RED DOG Gets A Big Red Sequel
Clifford the Big Red Dog might have only just trotted itself into cinemas, but Paramount Pictures is already working on a sequel. And yes, that's just a couple of weeks after they greenlit a sequel to copaganda animation PAW Patrol: The Movie. Computer-rendered dogs fetch studios big dough, apparently.
Clifford, which has yet to hit screens on this side of the Atlantic, is a live-action film based on the famous Norman Bridwell children's book. After Emily Elizabeth (Darby Camp) meets a magical animal rescuer who gives her a small red pup, she gets the surprise of her life when she wakes up to find said pup has grown to a giant, 10-foot tall hound – overnight. With her single mum away, Emily and her impulsive but well-meaning uncle (Jack Whitehall) set out on an adventure through New York with their new friend.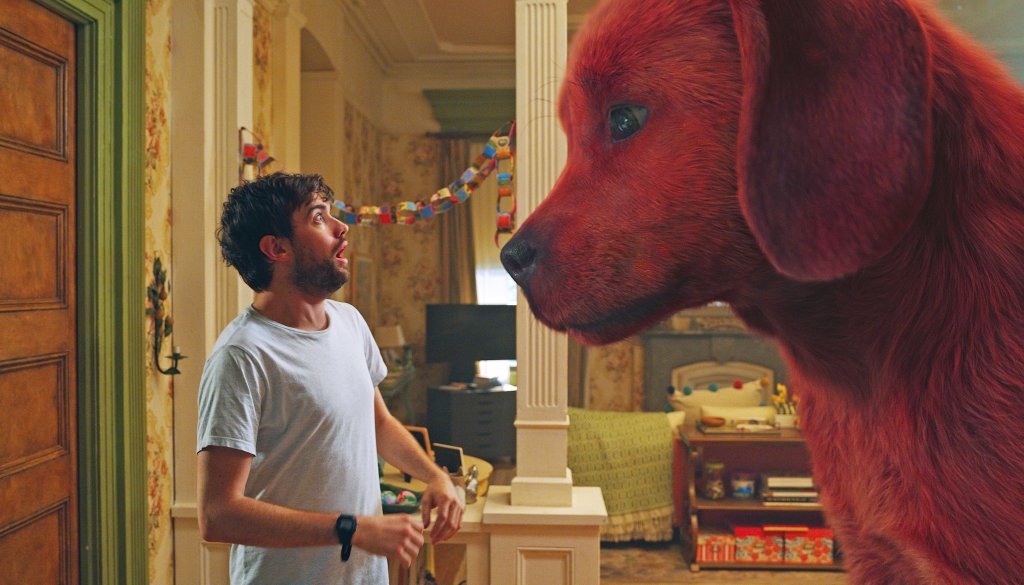 Nothing at all is yet known about Clifford the Big Red Dog 2, but Paramount will reportedly be looking to rehire the same team for the sequel. PAW Patrol 2, meanwhile (titled PAW Patrol: The Mighty Movie) will see a magic meteor crash in Adventure City and give the PAW Patrol pups some superpowers. We'll just be waiting for DC League of Super-Pets, thank you.
Clifford pounces on the big screen December 10th (for which you can watch the trailer here), while The Mighty Movie is slated for an October 13th 2023 release. Lastly, DC League of Super-Pets lands in cinemas in May next year.