News Movies News TV | Written by Laura Potier 07/12/2021
Charlie Cox Is Returning As DAREDEVIL
Praise be, for Charlie Cox will reprise his role as Matt Murdock/Daredevil in the Marvel Cinematic Universe! Confirmed by none other than big boss man Kevin Feige, Cox is the franchise's Daredevil should he return at some point in the future for the MCU, after portraying the Hell's Kitchen hero for three seasons on Netflix.
"If you were to see Daredevil in upcoming things, Charlie Cox, yes, would be the actor playing Daredevil," Feige told CinemaBlend. "Where we see that, how we see that, when we see that, remains to be seen." Coy as ever, then.
Cox himself has also been keeping a tight lid on any potential reappearance, stating that he doesn't want to ruin any potential reveals that Marvel could have in store: "If there was a chance of that happening in the future," the actor stated when addressing rumours of his return in Spider-Man: No Way Home, "I don't want to say something that could potentially jeopardize those chances because the people high up at Marvel, maybe they see this stuff or hear what I say and maybe that influences. I don't know. I have no idea. I love how passionate the fans are and I feel very, very, very touched that so many of them have gone online and made their voices heard about the desire for me to come back."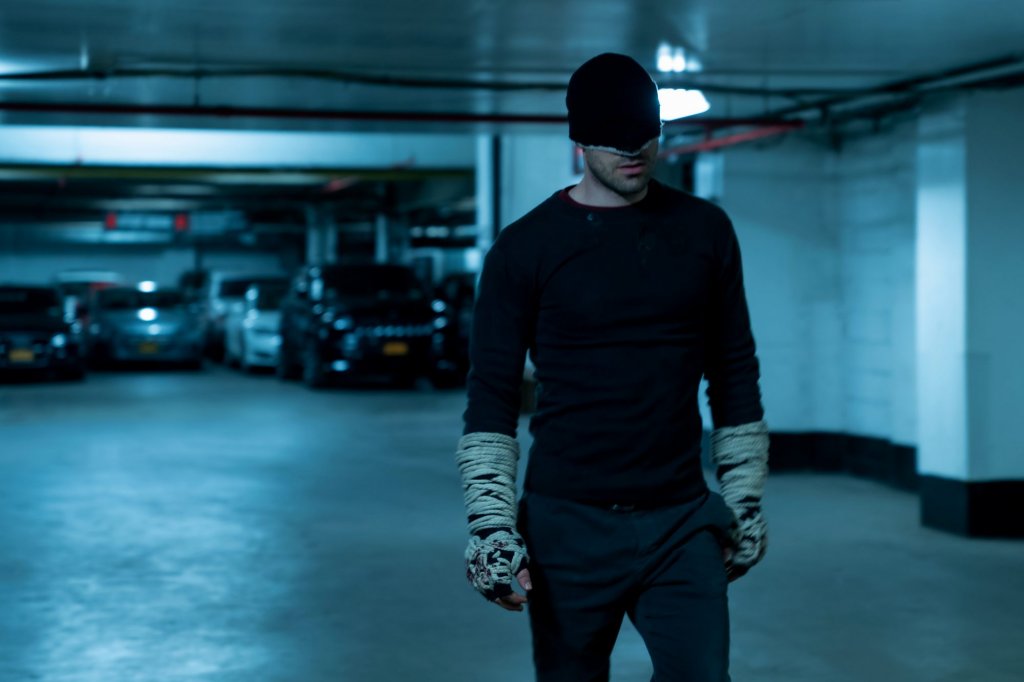 Funnily enough, one of the first people to congratulate Cox on the news was his Daredevil co-star Vincent D'Onofrio, who played Wilson Fisk/Kingpin. Why is that funny? Because many fans speculate that D'Onofrio himself will beat Cox to the punch when it comes to rejoining the MCU – it's increasingly likely that Fisk will make an appearance in Hawkeye, given the character's ties to Maya Lopez/Echo in the comics. In the most recent episode, titled "Echoes", it's even indicated that Fisk may be the criminal figure known as "Uncle", who appears in a shot without his face being revealed. Even if D'Onofrio doesn't appear in Hawkeye, there'll be plenty of opportunities to feature the character in the upcoming Echo-centric series on Disney+.
Hopefully, we'll see Daredevil and Kingpin brought into the mainline MCU sooner rather than later. Might we even get more Defenders making appearances?