News Event Movies | Written by Martin Unsworth 22/12/2021
Black Sunday Film Festival Announces 2022 Line-Up
The Black Sunday Film Festival returns in 2022 after successfully returning to the live festival experience with a sold-out 2021 event. The festival returns to the Whirled Cinema, London, for its fourth year - January 29th and 30th (nearest tube: Loughborough Junction).
We can exclusively reveal the 2022 official selections, which feature four fantastic feature films and nineteen amazing short films over the two days. You can check out the genre delights on offer below:
Feature films include the London Premiere of ALONE WITH YOU from writer/director duo Emily Bennett and Justin Brooks, with an incredible central performance from Emily Bennett and co-stars genre legend Barbara Crampton. Feature film DUYSTER has its UK premiere. From directors Thomas Vanbrabant and Jordi Ostir, the found-footage horror follows three students as they film a documentary about Johannes Duyster - Antwerp's infamous 17th-century executioner. As in 2021, the festival will come to a close with the CULT FILM SECRET SCREENING. Teaming with Arrow Video, Black Sunday saw the return of HELLRAISER to the silver screen in 2021, with another cult classic from the Arrow vault planned for 2022.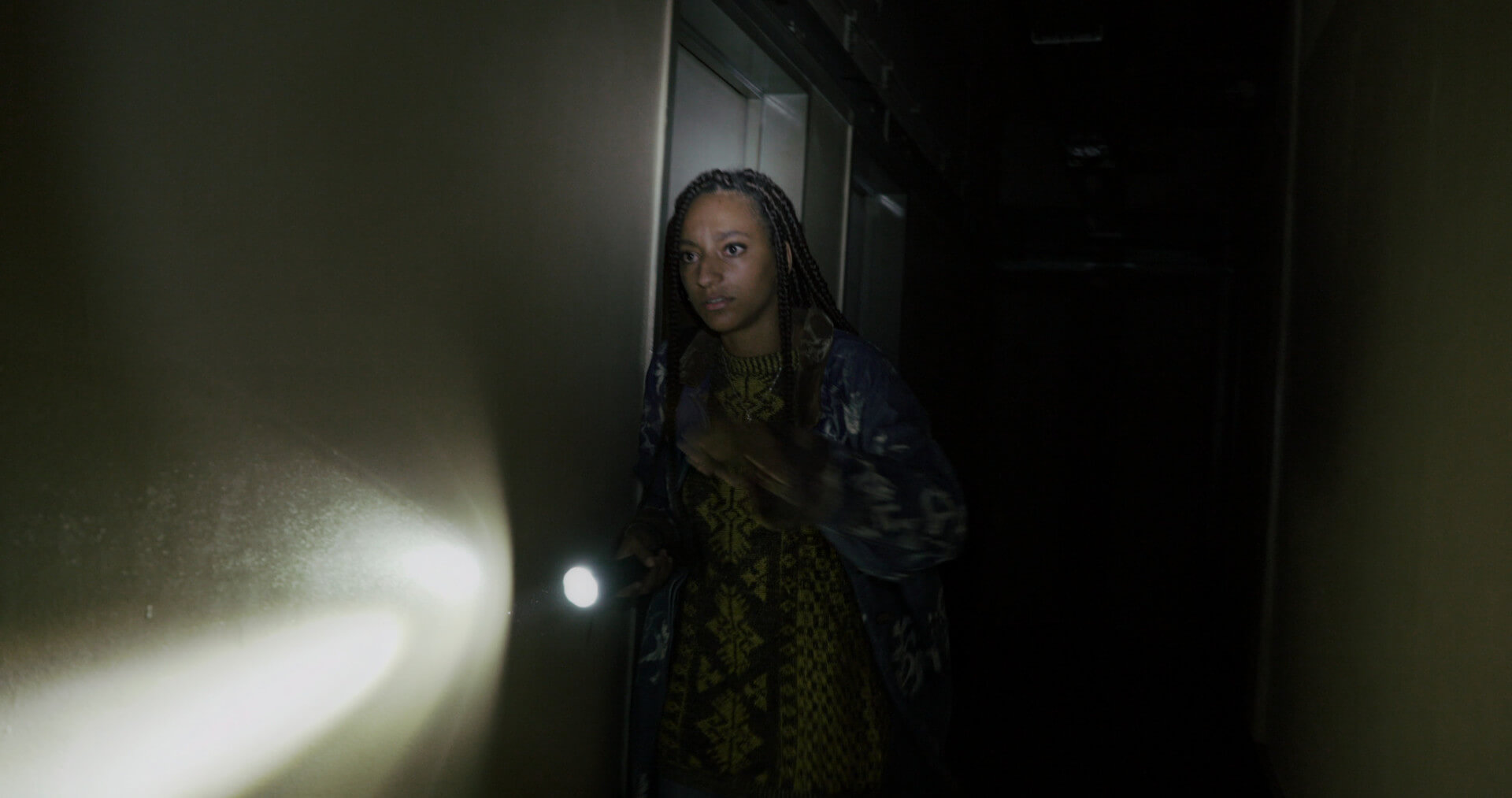 2022 also sees the return of Black Sunday's ever-popular short film blocks. Shorts include:
A GIRLS (dir: Antony Petrou), BISCUIT (dir: M. Elizabeth Eller), BOBBY (dir: Natalie Gavin), DOMESTICITY (dir: Gregory Nice, Jack Stanton), EJECT (dir: David Yorke), FORTUNE (dir: Anatolii Tarabrin), HE LEFT INSTRUCTIONS (dir: Zeke Farrow), HEART OF STONE (dir: Haraldur Pétursson), HELLSPORK (dir: Vinnie Mancuso), IN ISOLATION (dir: Edmund C. Short), IN THE BOWELS OF THE BUILDING (dir: Nikolai Basarich), MEAT MARKET (dir: Will Kenning), POSTED NO HUNTING (dir: Alisa Stern), SIREN (dir: Jeremiah Kipp), STANDING WOMAN (dir: Tony Hipwell), THE BEHOLDER (dir: Shaun Clark), THE DARK ODYSSEY (dir: Michael Lavine), THE EVERLASTING CLUB (dir: Joy Wilkinson), and WOODLAND CEMETERY (dir: Niels Bourgonje).
A fourth feature is being kept under wraps for now but will be revealed in early 2022 with the full line-up for each day. Black Sunday 2022 will be co-hosted by festival director and indie filmmaker Scott Lyus and Black Sunday podcaster and writer Chris Stagg. With plenty of surprises and giveaways planned, this is one event not to be missed.
Due to the ongoing pandemic, only 50% of tickets and full weekend passes are on sale now. Depending on government advice, further tickets may go on sale in early 2022.
To keep up to date with everything Black Sunday follow their official Twitter profile - @BlackSunday_Co.