News Movies News TV | Written by Laura Potier 07/01/2022
BATTLESTAR GALACTICA Film & Peacock Series Will Share A Universe
While promoting his star-studded actioner The 355, director Simon Kinberg also provided some updates on his upcoming Battlestar Galactica film. It's been almost 13 years since the SYFY reboot wrapped up its fourth and final season, and some 43 years since the short-lived but much-loved original series concluded, but fans now have a new series and a film to look forward to; and as it turns out, those two projects are more interlinked than originally thought.
Speaking with Collider, Kinberg revealed that his movie for Universal will share a universe with Mr. Robot creator Sam Esmail's planned Peacock series: "In terms of the situation with Sam and the show, I can't say too much about it other than there is synergy between the two enterprises and constant communication between us. We've become close and been having a really good time together and there will be, for lack of a better phrase and it's an overused phrase, a shared universe." Kinberg adds that "there are connections [to the 2004 series] but it is certainly not simply a continuation or a remake of Ron Moore's masterpiece."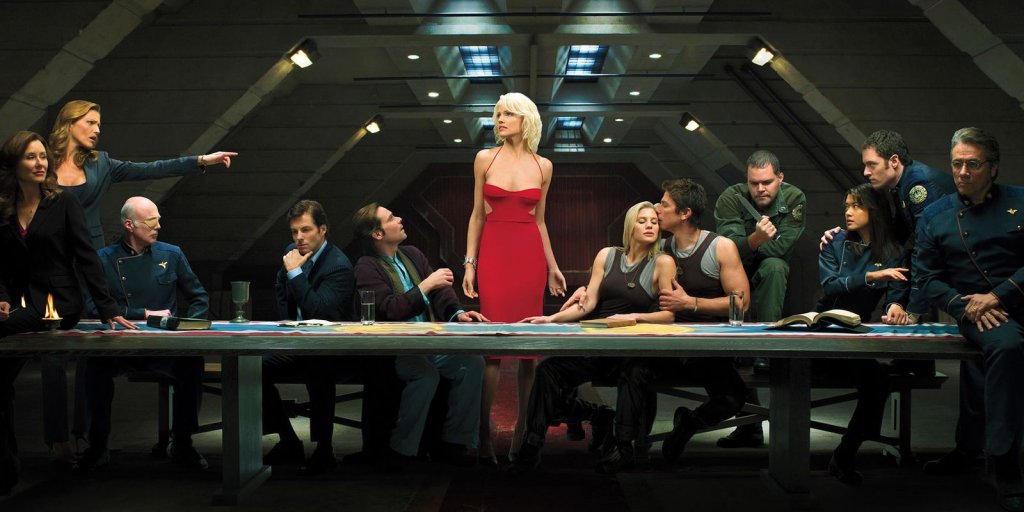 As for how much longer fans will have to wait for the film, "we are in the process of going out to directors and the hope is to attach a director and start prepping the movie this year," says Kinberg. "It's a megillah, humongous film and the prep will be a very long prep period so I would imagine even if we attached a director today it would take six, nine months to prep this movie properly. So at the earliest, we'd be shooting at the end of this year. We'd probably be shooting at the beginning of next year."
Neither the Battlestar Galactica film nor the television series have yet received release dates, but stay tuned for more information as we get it.