News TV | Written by Andrew Pollard 18/07/2019
BATMAN BEYOND Getting Remastered Anniversary Release
Yes, yes, yes! In some fantastic news for Bat-fans, Batman Beyond is getting remastered for a new Blu-ray release.
If you remember, last year saw the absolutely jaw-dropping release of Batman: The Complete Animated Series as each and every episode of BTAS was given a shiny new clean-up – complete with the Mask of the Phantasm and SubZero movies also cleaned-up and included. And now, well now Batman Beyond is to get the same treatment as the show celebrates its 20th anniversary.
Batman Beyond: The Complete Animated Series will see all three seasons of the fan favourite series remastered, plus the six-disc set will also feature the iconic (and utterly chilling!) Return of The Joker film in remastered form. Elsewhere, a whopping 15 featurettes will be included in the release.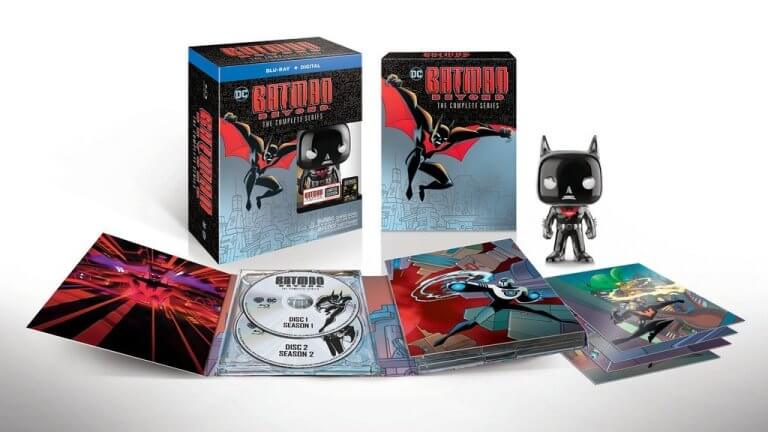 As announced as San Diego Comic-Con, this new Batman Beyond boxset will be released on October 29th.